1st Photographer: Jaja Lifestyle Photography
2nd Photographer: Jayson and Jo-anne Urquiza
Events by Kath Enaje-Tizon.
Gown by Boy Kastner Santos.
Makeup by AnneVida.
Flowers by Serge Igonia.
All I can say is, thank you for making us a part of your special day. It's an honor to be trusted to document your most special day.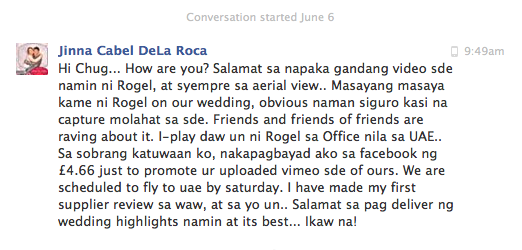 Rogel & Jinna (SDE) from Chug Cadiogan on Vimeo.